BioSolution - products and technologies for a better quality of life
About us
BioSolution s.r.o. was established in 2009. Its core business is supply, servicing and consulting activities in the distribution of specific medical devices. Our key partners and clients are major Czech and Slovak hospitals, to whom we supply our range of products and services in orthopedics and spinal surgery.
BioSolution s.r.o. is an exclusive representative of German manufacturers implantcast, Silony Medical and the Peter Brehm company, who are among leading technology providers with many years of professional history in orthopedic prosthetics, total endoprostheses, revision systems and spinal surgery.
We recently added products to our portfolio from the English company Biocomposites Ltd. for the treatment of bone infections. Patient health is the top priority of our suppliers and the BioSolution company and therefore why special attention is given to developing and selecting products which meet the highest quality requirements and help improve the lives of patients affected by major musculoskeletal disorders.
---
Why implantcast technology?
The history of the implantcast brand dates back to 1988. The company's main research and production activities are situated in the town of Buxtehude near Hamburg in Germany, where more than 400 specialists work. Implantcast GmbH produces several thousand implants every day.
With extensive knowledge, implantcast is continually developing a wide range of products and top-quality services. The company is currently represented in more than 60 countries through its branches, specialized distributors and partners. Physicians successfully implant products made by implantcast in patients every day, around the world.
Implants with precisely fitting tools
Welcome to Silony Medical!
Silony Medical GmbH develops and manufactures products specially tailored to the needs of surgeons, operating theatre staff and patients. They support today's needs and modern trends while facilitating work in everyday surgical practice.
The designs of implants and tools should always meet the requirements of their users. This is why more than 30 European spinal surgeons are regularly involved in the development of Silony Medical products. Leading experts know really exactly, what they need to achieve top surgical performance.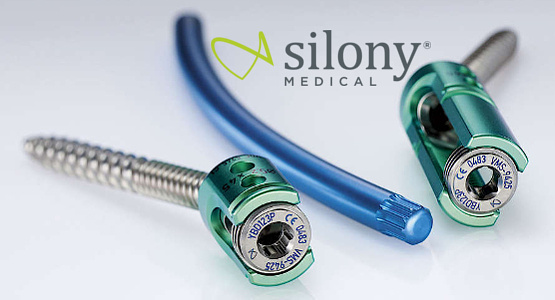 This is also why Silony Medical offers more than 900 different pedicle screws but only one screwdriver to fit them all. The manufacturer does not see quality in quantity but in individuality and flexibility. Implants and tools by Silony Medical are multifunctional and highly customizable and simplify work for everyone involved.
---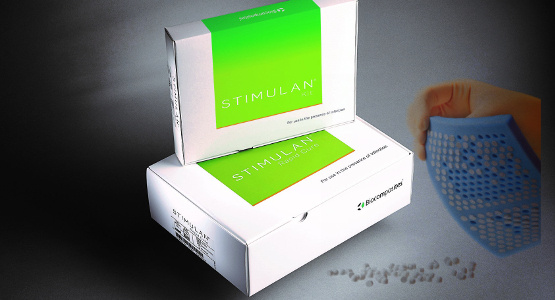 Biocomposites - treatment of bone infections
Biocomposites Ltd. is a pioneer in the development of innovative medical devices containing calcium. These products with their unique properties open up new options for surgeons in traumatology, sports injuries and musculoskeletal infections.
The company also produces special bone fillers and antibiotic carriers with unique properties to regenerate bone and soft tissue, making them ideal for the treatment of bone infections. Biocomposites products have been trusted around the world for more than 25 years. They help improve surgical performance and healing and reduce the cost of treatment.
---
Contacts
Mailing address
BioSolution s.r.o.
V Lipkách 792/27
154 00 Prague 5 - Slivenec
Invoicing address
Pod Klamovkou 1268/3
150 00 Prague 5
Company ID: 28984315, Tax ID: CZ28984315
---
Contact form